---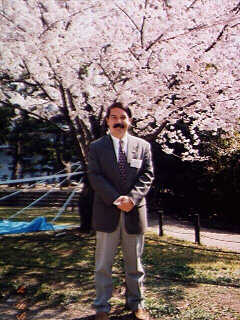 Del Suggs
Postcards From The Road
April 9 Wakayama City, Japan: This picture is me all decked out in a coat and tie for a visit with the Governor of Wakayama, Japan. I was invited to perform at a World Music Festival in Japan as a representative of Florida Music.

The main concert was in a beautiful concert hall in Tanabe. The program included a flamenco guitarist and a ballad singer from the Pyranees region of France, a wonderful vocalist from the Shandong province of China, and singers from Japan, Hong Kong, and Korea.

We also had some time to tour the country, and the weather was perfect. As you can see by the photo, the cherry blossoms were in full slendor and the entire country was pink with blooms.
April 12, Koyosan, Japan : We visited an incredible Buddhist monastery over 1100 years old, and had a tour from the head priest. It is the headquarters for Koyosan Shingon Buddhism, and a beautiful sacred place it is. There are acres and acres of shrines surrounding the temple. We were also shown the private quarters of the Emperor of Japan, who visits Koyosan often. This picture is me in front of the temple, with an official from the Governor's Office of International Exchange.
On the final day of our visit, we had a very rare snowfall. We were told that it was the first time it had snowed in April in over fifty years! It was beautiful, especially when we traveled through the mountains. What breathtaking vistas came in to view around every twist and turn of the mountain roads.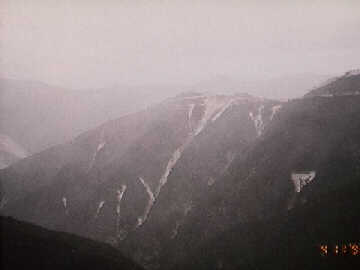 The Wakayama prefecture of Japan is a beautiful region of the country, with tradition and history far beyond my expectations. The people I met were warm and friendly, and I felt welcome everywhere I went. I've felt for a long time that "coast" people are very similar all around the world-- and I've yet to be proven wrong. The peace and tranquility of the Bhuddist temples, the snow on the shrines, and the cliffs overlooking the ocean-- all images I'll hold for a while. And, of course, the sushi was exceptional!
---
---
Email Del at:
suggs@SaltwaterMusic.com